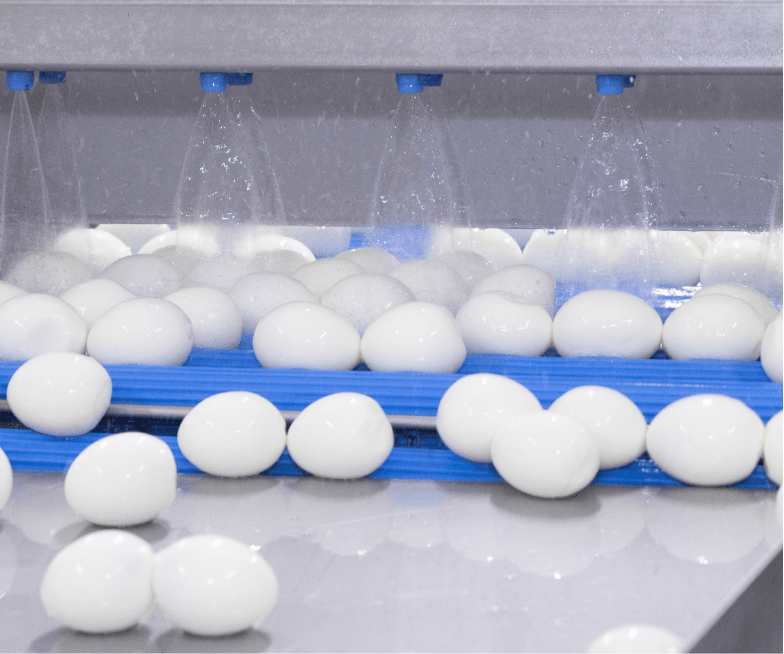 Our company, our passion.
Since the founding of Lecoque Eggs by Jean-Marie Lecoque and his wife Jeannine Vanvinckenroye, our company has become one of the market leaders in the egg products sector in Europe. We guarantee top-quality products for industry, wholesale and retail.
Our team of 40 employees ensures that hard-boiled, peeled eggs and a wide range of derived products are shipped to various European markets such as Belgium, the Netherlands, France, England, Germany and Scandinavia every day. Jean-Marie and Jeannine's daughters, Catherine and Céline, joined the company in 2015. Both are going through a specific training programme in the company.
The future of Lecoque Eggs is thus assured!
The success of our company is based on the quality of our products, preservation of the natural flavours, our innovations and the investments we dare to make, personal contacts with our customers and the fast, tailor-made service we offer them.